The 18th-Century Common offers a public space for sharing the research of scholars who study eighteenth-century cultures with nonacademic readers.
We present short digests of our research in accessible, non-specialized language, along with links to original texts, objects, and images, as well as resources for further reading.
New posts appear below.  You can explore topics in "Collections," informal posts on our "Blog," and descriptions of 18th-century material around the web at the "Gazette." Click "Editors and Advisors" to browse by post author.
Learn more about The 18th-Century Common…
---
The 18th-Century Common is currently seeking contributions in the following areas:
(For & Against) Cognitive Science and 18th-Century Studies
New Directions in 18th-Century Feminist Studies: Developments of the Field in the Twenty-First Century
The Age of Wonder: Science and the Arts in the 18th Century
Rethinking the Intersections of Romantic-Age Literature & Science: New Approaches to Mary Shelley's Representation of Science & Technology in Frankenstein
Travel, Exploration, and Empire in the 18th-Century
See this post for more information.
---
Latest Posts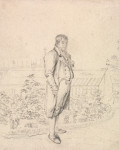 October 27, 2014
Now that Scots have voted to remain with the United Kingdom, perhaps it is more appropriate to recognize that the vote was also held during the bicentennial of Walter Scott's Waverley—a novel that at once celebrates a distinctively Scottish identity and defends the established Union as a valuable political arrangement. This complex statement of Scotland's union with England has echoes in the referendum itself.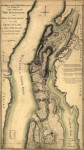 October 20, 2014
Within the records of the early United States War Department, amidst the pay receipts and accounts of treaty negotiations with Native American tribes, there are glimpses into the life of relatively ordinary Americans, many illiterate, who served their country during the war for Independence.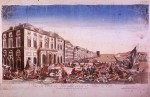 October 9, 2014
Disasters permeate the daily news and saturate our consciousness. This, as Marie-Hélène Huet proposes in a new book, is the way of the modern world.