The 18th-Century Common offers a public space for sharing the research of scholars who study eighteenth-century cultures with nonacademic readers.
We present short digests of our research in accessible, non-specialized language, along with links to original texts, objects, and images, as well as resources for further reading.
New posts appear below.  You can explore topics in "Collections," informal posts on our "Blog," and descriptions of 18th-century material around the web at the "Gazette." Click "Editors and Advisors" to browse by post author.
Learn more about The 18th-Century Common…
---
The 18th-Century Common is currently seeking contributions in the following areas:
(For & Against) Cognitive Science and 18th-Century Studies
New Directions in 18th-Century Feminist Studies: Developments of the Field in the Twenty-First Century
The Age of Wonder: Science and the Arts in the 18th Century
Rethinking the Intersections of Romantic-Age Literature & Science: New Approaches to Mary Shelley's Representation of Science & Technology in Frankenstein
Travel, Exploration, and Empire in the 18th-Century
See this post for more information.
---
Latest Posts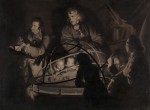 September 28, 2013
Megan Gallagher interviews Daniel Lewis, Curator of the Huntington Library's exhibit, entitled Beautiful Science: Ideas that Changed the World.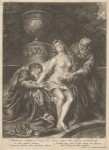 September 20, 2013
Fantomina: Or, Love in a Maze (1725) is perhaps Eliza Haywood's most intriguing example of amatory fiction, and it provides a good case study for understanding the similarities between contemporary rape culture and the sexual conventions of the eighteenth century.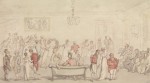 August 29, 2013
In her capacious understanding of not just the hows of behavior in public places, but the whys of behavior in public spaces, Austen prefigures the development of micro-sociology, those analyses of specific rituals, such as Georg Simmel's study of cocktail party talk and flirtation, or Erving Goffman's later analysis of civil inattention (how not to attract stranger's attention on the street) or waiting room or elevator behavior.