The 18th-Century Common offers a public space for sharing the research of scholars who study eighteenth-century cultures with nonacademic readers.
We present short digests of our research in accessible, non-specialized language, along with links to original texts, objects, and images, as well as resources for further reading.
New posts appear below.  You can explore topics in "Collections," informal posts on our "Blog," and descriptions of 18th-century material around the web at the "Gazette." Click "Editors and Advisors" to browse by post author.
Learn more about The 18th-Century Common…
---
The 18th-Century Common is currently seeking contributions in the following areas:
(For & Against) Cognitive Science and 18th-Century Studies
New Directions in 18th-Century Feminist Studies: Developments of the Field in the Twenty-First Century
The Age of Wonder: Science and the Arts in the 18th Century
Rethinking the Intersections of Romantic-Age Literature & Science: New Approaches to Mary Shelley's Representation of Science & Technology in Frankenstein
Travel, Exploration, and Empire in the 18th-Century
See this post for more information.
---
Latest Posts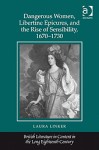 May 22, 2013
Kathleen Winsor's historical romance Forever Amber (1944) and Laura Linker's Dangerous Women, Libertine Epicures, and the Rise of Sensibility, 1670-1730 (Ashgate 2011).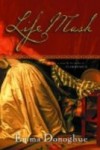 May 17, 2013
Emma Donoghue's historical novel Life Mask (2004) represents the lives of the 18th-century sculptor Anne Damer, actress Eliza Farren, and painter Thomas Lawrence. In a novel filled with artists and their subjects, a famous portrait plays a critical part in illuminating friendship and its rupture. Donoghue enhances the historical background of the creation and presentation of Lawrence's portrait of Farren to reveal the conflicts that class and sexuality cause.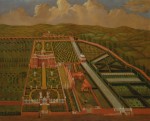 May 14, 2013
The physical garden was to Sir William Temple and other Epicureans a reflection of one's mental landscape, and in the best of all possible worlds, one would stay in the garden–a position that Voltaire would later and more famously endorse in Candide. Like seventeenth-century definitions of wit, Temple's philosophy of the garden expresses a balance of judgment and fancy, those gendered faculties of the mind, and an appropriate blend of reason and passion. The act of gardening for Temple was the practice of freeing the self from the disordered passions, unavoidable but capable of being subdued like wild weeds. One needs only a patch of earth, a shovel, and a life of the mind.