The 18th-Century Common offers a public space for sharing the research of scholars who study eighteenth-century cultures with nonacademic readers.
We present short digests of our research in accessible, non-specialized language, along with links to original texts, objects, and images, as well as resources for further reading.
New posts appear below.  You can explore topics in "Collections," informal posts on our "Blog," and descriptions of 18th-century material around the web at the "Gazette." Click "Editors and Advisors" to browse by post author.
Learn more about The 18th-Century Common…
---
The 18th-Century Common is currently seeking contributions in the following areas:
(For & Against) Cognitive Science and 18th-Century Studies
New Directions in 18th-Century Feminist Studies: Developments of the Field in the Twenty-First Century
The Age of Wonder: Science and the Arts in the 18th Century
Rethinking the Intersections of Romantic-Age Literature & Science: New Approaches to Mary Shelley's Representation of Science & Technology in Frankenstein
Travel, Exploration, and Empire in the 18th-Century
See this post for more information.
---
Latest Posts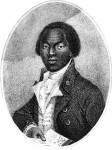 February 24, 2014
Olaudah Equiano was most certainly a key figure in the abolition movement of the eighteenth century.  His narrative, The Interesting Narrative of the Life of Olaudah Equiano, Or Gustavus Vassa, The African (1789), is one of the best known of the ere and […]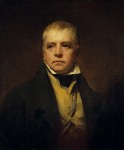 February 19, 2014
I don't expect Walter Scott's novels to be re-imagined to include kilt-wearing vampires any time soon. But I am confident that readers interested in the eighteenth century would be drawn to Scott's representations and interpretations of what he recognized as a tumultuous and exuberant age.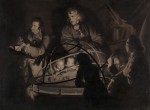 September 28, 2013
Megan Gallagher interviews Daniel Lewis, Curator of the Huntington Library's exhibit, entitled Beautiful Science: Ideas that Changed the World.